Explore, Engage & Reflect
The Sophomore Year Experience (SYE) program was developed to help address the unique needs of second-year SSU students (and incoming transfer students) by promoting academic engagement, fostering focused exploration, and bridging the gap between the first year (or previous institution for incoming transfer students) and graduation.
Sophomore year is a pivotal part of your college career. As you transition from your first year into sophomore year, it is exciting to re-engage with classes, activities, work, and friends. However, this transition can be challenging as you experience more demanding coursework or begin exploring your academics but are not sure on what is the best route to take. For these reasons, it is crucial during your sophomore year that you take advantage of available resources and use what you learned in your first year as a springboard to the rest of your college career and beyond.
Sophomore year is the ideal time to reflect on "Why am I doing this? What am I gaining from my experience and does this experience help me pursue the things I am passionate about?" Of course, you cannot always choose the classes, jobs, or activities you most want but reflection on what you have completed so far and careful planning on attaining your educational goals can go a long way in helping you be successful in your sophomore year and beyond.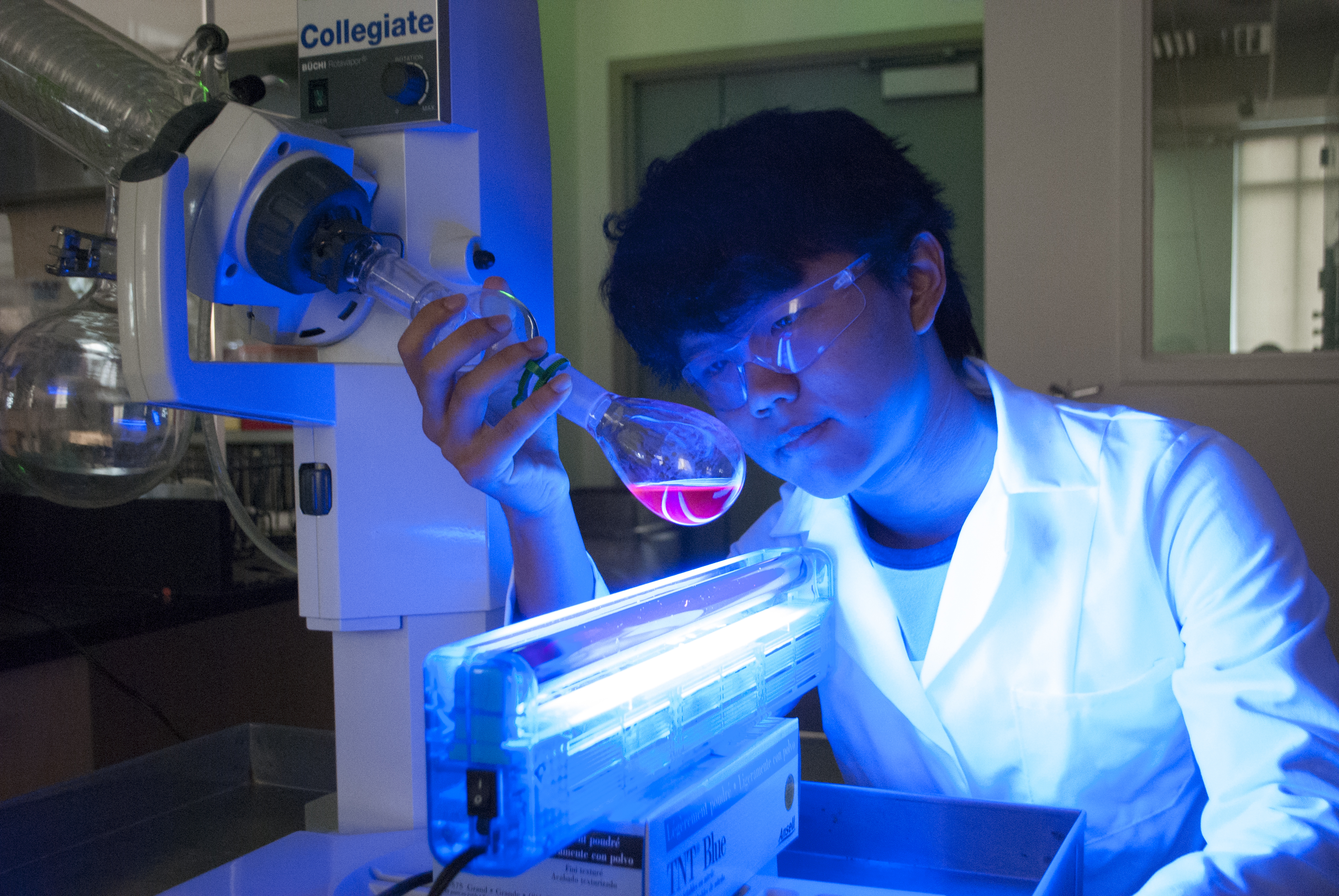 Make the most of your second year
You're probably asking lots of questions at this point––that's completely natural as a second year student.
What major should I declare, or did I decide on the right one?
How can my department/SSU help me achieve my personal/professional goals?
Will my classes help me develop the skills I need to be marketable?
What am I going to do or what type of job can I ACTUALLY get with this major?
Do I want to study abroad?
Do I want to do an internship?
Do I want to get involved in undergraduate research?
This time of your life can be exciting, challenging, nerve-wracking, constantly changing and rewarding, so we're here to help you continue building your academic career, building on your talents and building your community and networks at Sonoma State. Your second year at SSU is an opportunity for you to start focusing on making progress and connecting to your academics NOW, not waiting until junior year to engage in opportunities that will help you pursue your dreams. Here are some helpful tips to help you navigate your second year.
When choosing a major, learn more about your major first. Does it let you pursue your interests? Does it let you shine as a student? What opportunities (academic, career, personal) does this major offer? If you are thinking about other majors, talk to advisors or peer advisors. It's not too late to make the switch to another major that captures your passions or interests.
Explore various departments and programs to see what they offer and what a future career pipeline and trajectory looks like. What can you do with your major after graduation?
Explore academic communities outside the classroom. Take classes designed specifically for sophomores or engage in opportunities that will help you pursue your dreams. What can you do beyond the classroom to follow an interest?
Consider study abroad. This can be done in another country or throughout the U.S. through Sonoma State's Center for International Education Study Abroad Program.
Check out co-curricular activities enhance your education outside the classroom. Get involved in student clubs, Greek Life, arts and music, Student Leadership and Government, and more. Visit Campus Life to learn more.
Connect with and pair yourself with a Sonoma State alumni to learn more about their academic career path during their time on campus and what their career and life are like now. Reach out to an alumni to learn more.
Consider engaging in community service and service learning opportunities at and around Sonoma State.
JUMP (Join Us Making Progress)
The HUB: An Integral Center for Diversity, Vitality, and Creativity
Explore career ideas. What kinds of things do you like to do? Do you like working with people, teaching others or conducting research? Are your current classes and other activities helping develop your skills? What kinds of work do people with similar skills and interests do? Are you taking advantage of Sonoma State's internship, employment and course opportunities to explore more?
Visit the Career Center in Salazar 1070 or take advantage of online Career Services Student Services. 
Student Programs & Initiatives
School of Arts and Humanities
SYRCE: Second Year Research & Creative Experience
The School of Arts & Humanities proudly announces the implementation, this Fall, of its latest curricular innovation, SYRCE, Second Year Research & Creative Experience, designed to deliver quality General Education in the area C2, "Literature, Philosophy, & Values." SYRCE seeks to foster collaboration, creativity, research, modeling, and mentoring amongst students and faculty alike in an effort to engage the whole student in all of us.
The 250 students enrolled in the course meet in Schroeder's Hall on Tuesdays to attend a series of lectures by ten different faculty members taking turns exploring and providing a multi-disciplinary approach to the chosen topic of the year: 1848, for academic year 2014-2015. On Thursdays, students meet in discipline-specific seminars of 25 to debrief the weekly lectures, explore more discipline-specific material, and workshop semester projects ranging from traditional research paper to live performances, installations, exhibitions, and all sorts of other, less traditional academic products conceived to engage students in research in a variety of creative ways. The experience culminates at the end of the semester in a symposium held in the Green Music Center, where students showcase their accomplishments.
For more information, visit the SYRCE website
School of Social Sciences
SSCI 299 Sophomore Seminar: How to Think Like a Social Scientist
What is a social scientist? How does the study of human beings and societies provide tools for understanding contemporary politics, relationships, and the world around us?  How does it help make us better citizens? Students in this course, working with faculty from the School of Social Sciences, will learn to ask questions, consider evidence, analyze data, and recognize theories and methods that social scientists use to address a wide array of problems and topics.
Join this class to meet fellow sophomores who share your interests in people and society, understand how GE classes in the Social Sciences fit together, and prepare for a major or minor in the Social Sciences (Anthropology, CCJS, ENSP, Geography, Global Studies, History, Political Science, Psychology, Sociology, WGS).  Non-majors (or possible majors) welcome!
For more details regarding SSCI 299, please visit the School of Social Sciences SYE Pilot Program page
School of Science and Technology 
SCI 220: Dream, Make and Innovate
If you can dream it, you can make it! This class builds on the philosophy of learning by making, this transformative course empowers students with modern technical and interpersonal skills in the context of the bigger picture and uses the new SSU Makerspace. What will you do in this class? You will make stuff! You will also spend a lot of time working with community partners on their problems. The class teaches students how to do hard skills like digital fabrication with 3D modeling, 3D printing, laser cutters, and CNC mills as well as circuits and microcontrollers. We also cover many traditional arts and crafts. The class does a lot of product development and group work. After the class is over, students will have Maker IDs that allow them to freely use the SSU Makerspace equipment.
The class is geared towards sophomores but welcomes students of all backgrounds and stages. No prior courses or skills are needed. We have peer facilitators and address issues such as career options and how students fit into the bigger picture.
For more details regarding SCI 220, please visit the SCI 220 website 
Events
Each year, the Sophomore Year Experience program collaborates with campus partners to offer a variety of events geared toward supporting the unique needs of students transitioning into their second year and beyond. Events include Sophomore Socials, advising workshops, and leadership opportunities.
Attend events hosted by SYE and U-Engage, Residential Life's Upperclass Student Engagement Living & Learning Community.