December 2020
Time is a funny thing in COVIDland. Not only are we experiencing the usual dichotomy of the semester going by both excruciatingly slowly and with the speed of a bullet train, we face a kind of blurry, pandemic-inspired lack of clarity about how one day differs from another. We also face a sense of disconnectedness, as if we have somehow been away on a visit to an alternate universe where the roles and rules are different than anything we have ever known.
Well... the good news is that despite the blurry Zoom realities and the sense of disconnectedness, what we find when we look deep into the Brady Bunch squares is that we actually do have one another to rely on. We are connected and communicating--if not in quite the way we'd like, then in a way that keeps in place the ties that bind. We are a community that cares deeply about each individual person, and the connections between us form an ecosystem that is sustainable. Thank you all for not letting that ecosystem falter. If anything, it has grown stronger and more resilient as we collectively discovered our hidden strengths and capacities. That is indeed something to be thankful for.
This semester, we celebrate the full re-accreditation of the programs in the School of Education and the Counseling Master's Program (School Counseling) by the California Commission on Teacher Credentialing. The re-accreditation effort demonstrates Sonoma State's commitment to quality, rigor, and continuous improvement. That commitment is further demonstrated by faculty across the campus who have been working continuously and for untold numbers of hours to help our students transition successfully to remote instruction. We also thankfully acknowledge the work students have done to continue making progress towards their degrees under the most challenging of circumstances. 
As we move forward to implement the policy changes related to AB 1460, the Ethnic Studies requirement, we also celebrate the deep commitment of our campus community to the values of equity and inclusion at the heart of Ethnic Studies and thank our faculty and administrators for working side-by-side across schools to ensure this implementation process serves as a model of collaboration, interdisciplinarity, and making a difference in a world that needs a deep and abiding focus on antiracism and and the real practice of inclusion and equity.
Happy Holidays to all! Rest, recharge, and look forward to the Spring!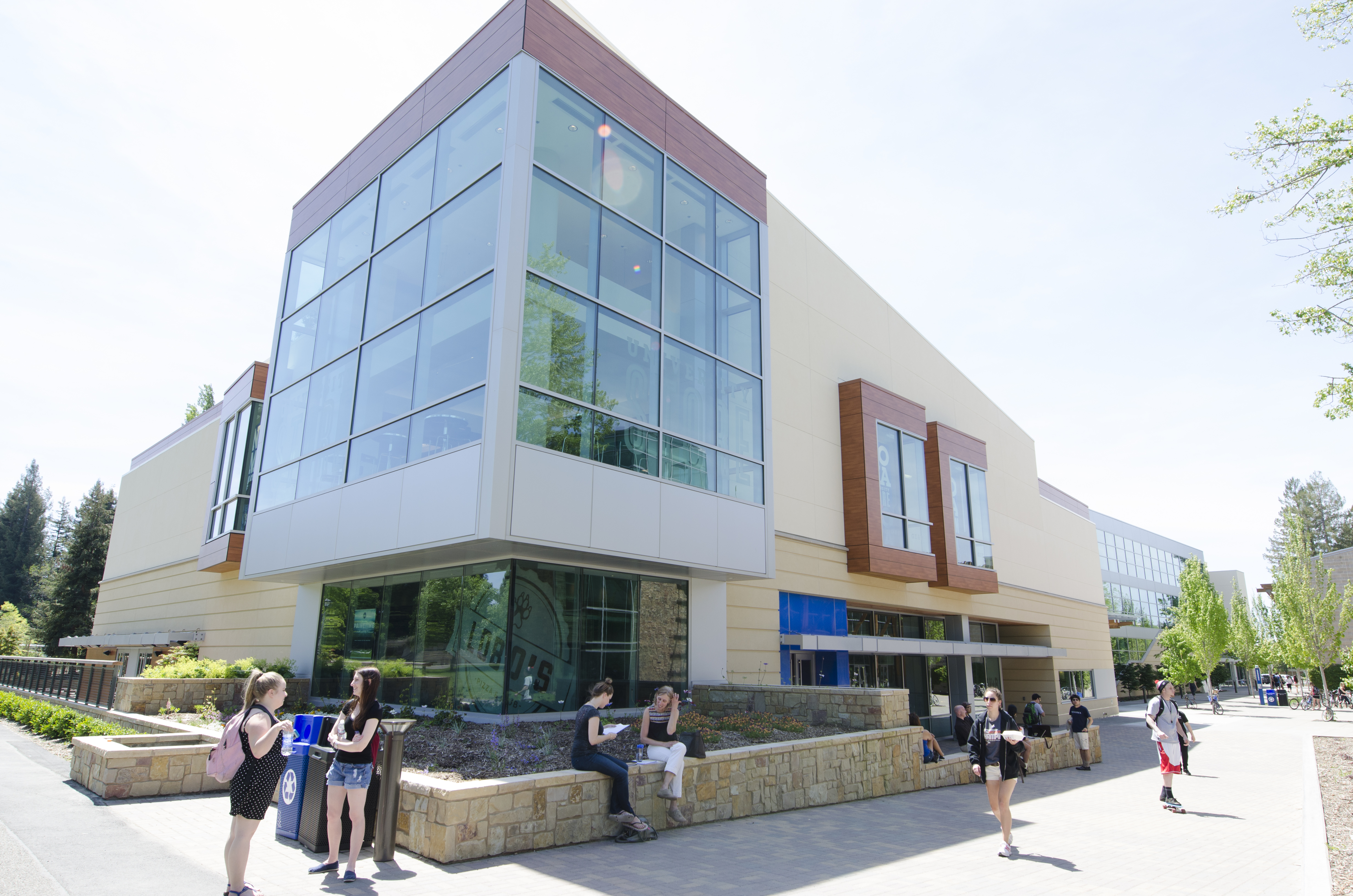 Strategic Enrollment Management Plan
Sonoma State University has developed a comprehensive Strategic Enrollment Management (SEM) Plan detailing the enrollment strategy of the university through 2024. We have focused  on the next three years because of the uncertainties of COVID, of our repopulation plans for next year, and because of the continuing likelihood of budget reductions. The important piece to note are the targets for enrollment and yield rates and the goals and strategies we intend to employ. Our thanks go to the dozens of people who participated in various stages of developing the plan. If you have thoughts or suggestions for the SEM plan, please let us know at provost@sonoma.edu. By design, this plan will support students from application to graduation, and our next phase of work involves developing a retention plan. Through the SEM Plan, Sonoma State formally focuses on serving our regional community, low-income, and historically underserved student populations in alignment with the goals of Graduation Initiative 2025 and our strategic initiatives and core values from the campus Strategic Plan.  
Provisional Patent Granted
Sonoma State University and Dr. Sudhir Shrestha, assistant professor of Engineering, have been granted a provisional patent on a low cost, hand-held device invented by SSU's Intelligent Systems Lab to diagnose and monitor various diseases, including diabetes. This device builds upon Dr. Shrestha's many years of research in sensing systems and reflects his dedication for developing technology that improves lives. This patent is the first of its kind for Sonoma State University, and its development has provided students with valuable research experience. We thank Dr. Shrestha and the undergraduate and graduate students of Intelligent Systems Lab for their work, and we are so excited that Sonoma State can celebrate the accomplishment of holding an active provisional patent. 
Classroom Refresh Initiative
After more than two years of collaboration across the campus community, the General Purpose Classroom Refresh Initiative has released its full report. Particular thanks go to a shared governance process led by ATISS, APARC, and Dr. Elias Lopez and his working group. The report details the technology upgrades to classrooms that will ensure the highest quality teaching and learning, made possible through Provost's Office one-time funding preserved despite budget reductions. The work of the Classroom Refresh Initiative has served as a national model of shared governance to the benefit of SSU students and the campus. Distinct from the Stevenson Hall renovation, the set of projects captured in this report constitutes a first phase of improvements, set to roll out across the campus over this year and next. As funding becomes available, other projects might include painting, lighting, HVAC improvements, and other upgrades. This initiative is part of a larger set of planning projects the campus is undertaking under the leadership of Vice President Joyce Lopes. 
To view the full report and for information on other current initiatives, please visit the Academic Affairs website.
August 2020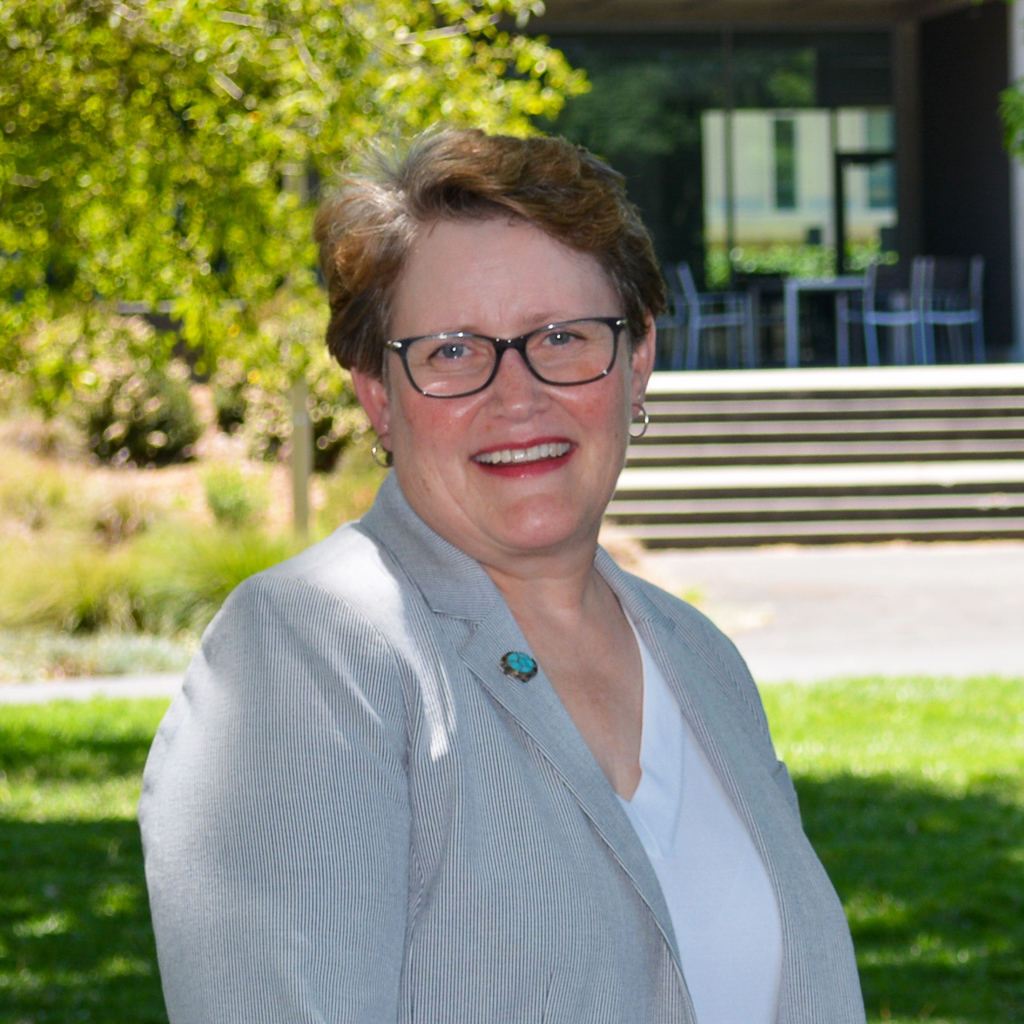 A Story of Resilience and Excellence at Sonoma State
Welcome to the 2020-21 academic year! It is a year like no other and it brings mixed emotions. We'd rather be back on campus, meeting our new students, greeting returning students and colleagues, and sharing our work in face-to-face conversations in hallways, classrooms, study spaces, and offices.
But we are in some ways better prepared to educate our students than we have ever been for any fall. We are rising to the challenge, learning new ways to transmit and share knowledge, learning new capacities, skills, and behaviors that will, in the end, help us do exactly what we need to do—make the world a more educated, more inclusive, better place. Keep reading for some stories of our successes.
The SSU Schulz Library is the first campus in the CSU to distribute laptops and other electronic equipment to students on the basis of need, and not on a first-come, first-serve basis. This collaboration with the Division of Student Affairs and the Center for Academic Access and Student Enrichment (CAASE) is a model of inclusive excellence. This fall, the library is again distributing technology to ensure that students have the resources they need to continue their educations remotely. Thanks to Dean Schneider, Gerald Jones, and the library faculty and staff!
Over our time away from campus in the last six months, faculty have won more than $4 million in grants for research, scholarship, and creative activity.  In addition, the Office of Research and Sponsored Programs (ORSP) has launched the 2020-21 Koret Scholars Award, made possible by a renewed $1 million dollar, 5-year grant from the Koret Foundation. Koret has also funded our new Sonoma Mountain Connection, a program to support retention for first-time, first-year STEM students.
A new tool that is particularly important when we are not on campus to see flyers and hear from colleagues about campus events is our new interactive academic calendar—download key dates to your phone. Connection and participation are more important than ever, so join us!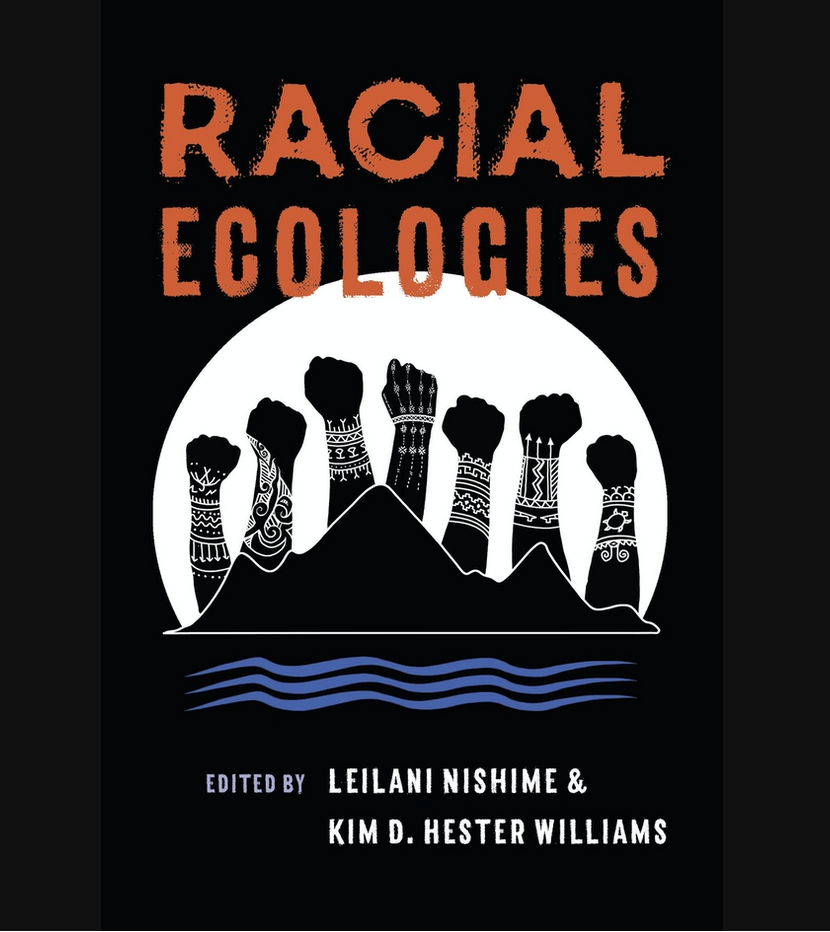 Anti-Racism Work in Academic Affairs
One of our most important initiatives this fall is our work on anti-racism. President Sakaki has called us to action, as the violent deaths of George Floyd, Breonna Taylor, and now Jacob Blake have highlighted the need to change forever the attitudes and structures that support white supremacy and interfere with racial justice. This is work each and every one of us must do. Education is where it starts:
We are offering new Faculty Exchanges on racial justice over the next month.  One of these exchanges will introduce a new Canvas site for anti-racism teaching resources.
We are offering Teagle grants to redesign academic programs for student success. You will be able to take an anti-racist focus for the redesign, and faculty may benefit from our Teagle Fellow, a faculty member trained in anti-racism curriculum development and pedagogy.  Watch for the announcement from Academic Programs of this opportunity.
Within the Academic Affairs Call to Action, our schools are hard at work developing programs that support Black Lives Matter, encourage recruitment and retention of low income and underrepresented students, and foster inclusive excellence. Faculty are adding material to courses that focus on racial, social, and environmental justice, addressing racial and gender bias in coursework, and creating programs and pathways that increase racial diversity in the work force.
Educate yourself with a list of books and movies on race and racism, curated and discussed in Sonoma Magazine (Link to article) by Professor Kim Hester-Williams and former Associate Professor Christina Baker.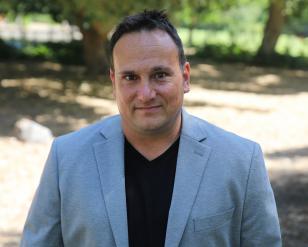 Matthew Paolucci Callahan
Dr. Matthew Paolucci Callahan has received the 2020-2021 Faculty Innovation & Leadership Award from the California State University, primarily for his work in developing faculty support for teaching remotely. Dr. Callahan is the Faculty Fellow in the Center for Teaching and Educational Technology (formerly the Faculty Center). Congratulations, Matthew, and thanks for promoting teaching excellence in all modes!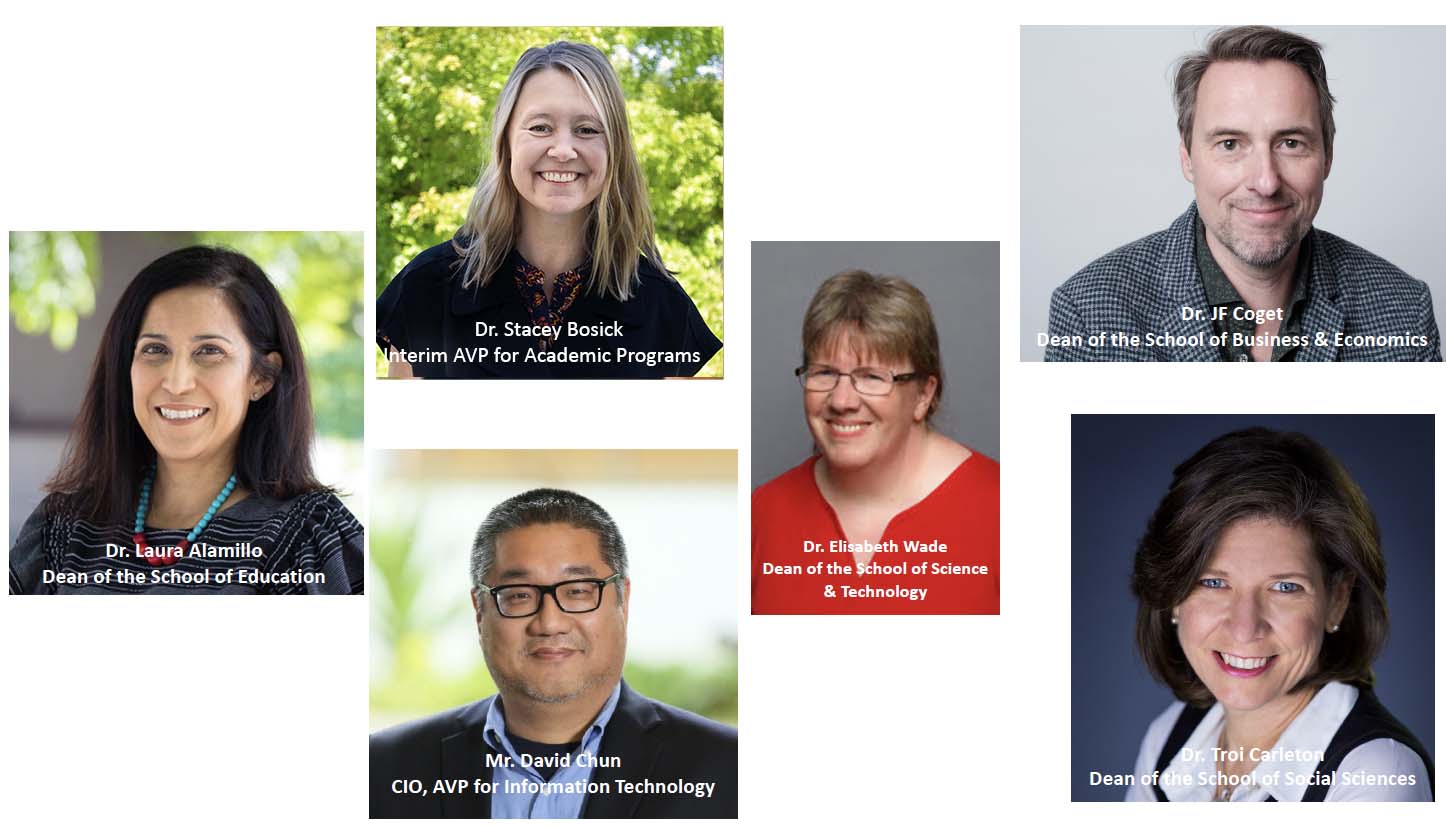 New Academic Affairs Leadership Team Members
Welcome to our new deans and AVPs in Academic Affairs!