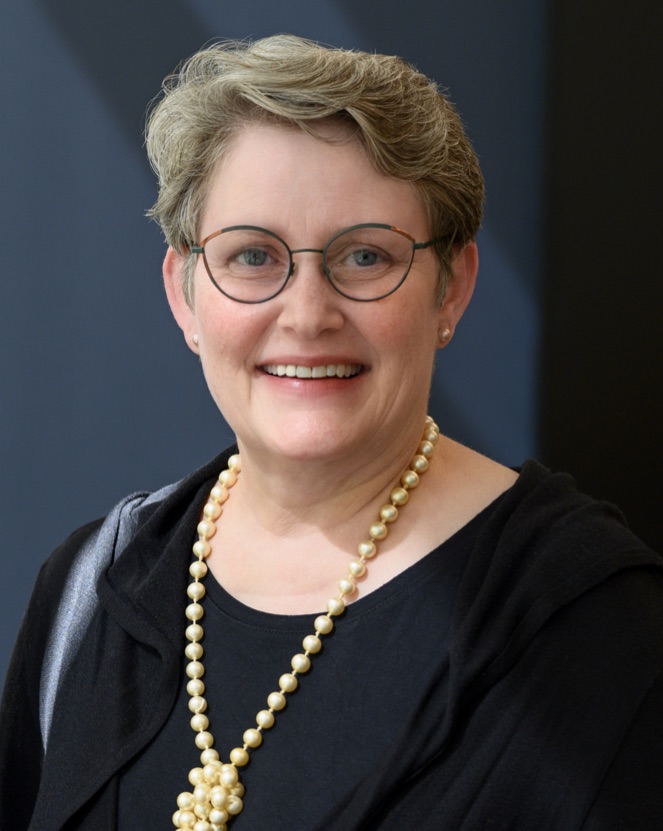 Dr. Karen Moranski is Provost and Vice President of Academic Affairs at Sonoma State University. Before joining SSU in 2016, Dr. Moranski spent 21 years at the University of Illinois Springfield as a faculty member and administrator, where she developed the Capital Scholars Honors Program. Here at SSU, she most recently served as Senior Associate Vice President for Academic Programs and Dean of Undergraduate and Graduate Studies and supervised Admissions and Outreach as part of her portfolio.
Provost Moranski brings a wealth of experience to the position. At UIS, she was instrumental in the university's transition from a sleepy state college into a vibrant part of the University of Illinois system. Her proudest achievements at UIS were bringing a diverse population of first-time first-year students to the campus and developing the Capital Scholars Honors Program. Her time at UIS helped hone her passion for diversity, equity, and inclusion, and she developed programs and services in collaboration with Student Affairs that helped eliminate equity gaps. That work has continued at SSU, where she has led efforts to increase graduation rates and lower equity gaps. Joining SSU at a time when the university began undergoing a multitude of changes, Dr. Moranski has always proved an advocate for students, especially those from low income and underrepresented populations. 
The Provost's expertise in the area of interdisciplinary studies has also been an asset for the university. Her interest in interdisciplinarity was sparked as a college student majoring in English and History at Tulane University in New Orleans and in her study abroad experience at the University of Kent at Canterbury. She served as President of the Association for Interdisciplinary Studies from 2009-2011 and worked with colleagues to develop a comprehensive set of tenure criteria for interdisciplinary faculty. Her understanding of the value of integrating insights from diverse groups and disciplines has allowed her to ensure collaboration between various communities on campus and the administration. 
In addition to her experience in educational leadership, the Provost is a scholar of both medieval studies and higher education. She studied Medieval English Literature at UNC Chapel Hill, earning both her M.A. and her Ph.D. there. Her research has focused on late medieval political prophecy, medievalism through the works of Rosemary Sutcliff, and issues of gender and race in both modern and medieval literature. More recently, she has turned her attention to studies of unconscious racial bias and assessment of general education.
Dr. Moranski grew up in Texas and Louisiana and you can still occasionally catch the Southern accent in her voice. She is the daughter of two first-generation parents and believes deeply in the power of access to higher education and the mission of the California State University. She is proud to step into the role of Provost here at Sonoma State. She remains focused on shepherding the university through the challenges that it faces today, while always striving to keep us mindful of the many diverse experiences and perspectives that make SSU a vibrant, thriving community.