The provost is proud to report here on planning and initiatives related to the academic mission of Sonoma State. These initiatives represent the various departments within the Division of Academic Affairs working in concert with diverse stakeholders across the university. The following projects are aimed at furthering the universities strategic priorities, while adhering to the core values all Seawolves share. 
Academic Affairs Call to Action
On June 5, 2020 the Provost's Leadership Council announced a call to action in response to the anti-Black, racist violence in our country. As a result of the call to action, we have created a report that catalogues specific, detailed actions that each school is taking to address this issue. 
» Learn more about the Call to Action and other steps Academic Affairs is taking to increase inclusivity and diversity.
Academic Resources
Strategic Budgeting for Academic Affairs
In alignment with President Sakaki's charge to the President's Budget Advisory Committee, the Division of Academic Affairs has compiled a report detailing efforts of the division to align the budget with university strategic priorities.
» Learn more about the Strategic Budgeting process and plan.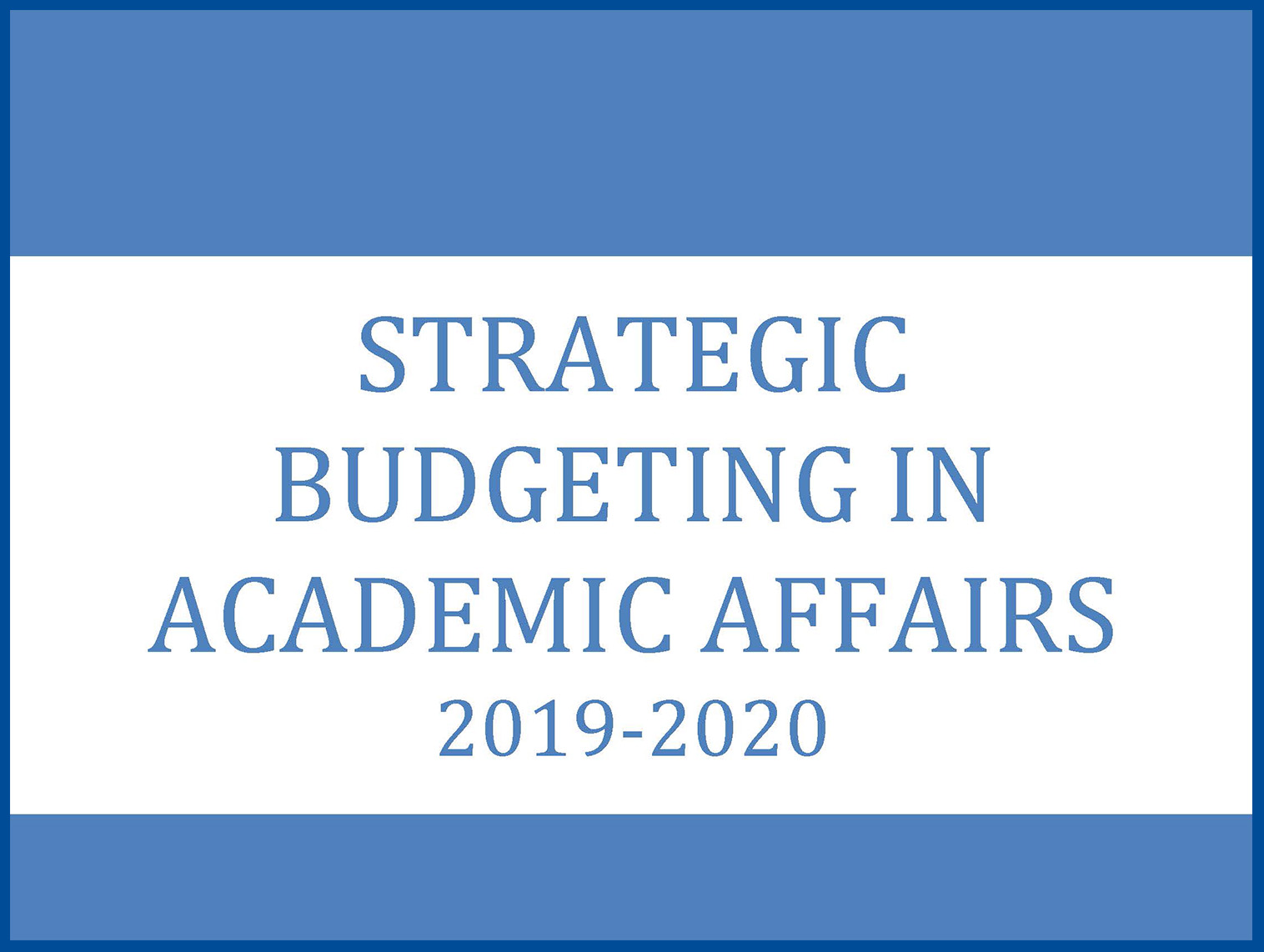 New Scheduling Modules
In December 2019, the Academic Senate approved a new set of course scheduling modules to be implemented for Fall 2020. These modules offer maximum flexibility for faculty and academic departments while providing students with a standardized set of meeting times and at least 10 minutes to move between classes with greater ease. The new modules have been designed to have minimal impact to faculty in terms of pedagogy, course enrollment targets, and course meeting patterns. All courses will now start on the hour or half hour.
These modules were designed in a collaborative and consultative manner as a partnership between APARC and the Office of the Provost. APARC consulted with Deans, Department Chairs, and faculty in a variety of departments and was presented at the Academic Senate in several phases of development. The new scheduling modules will lead to better course planning and will better address student demand.
» Learn more about the New Course Scheduling Modules.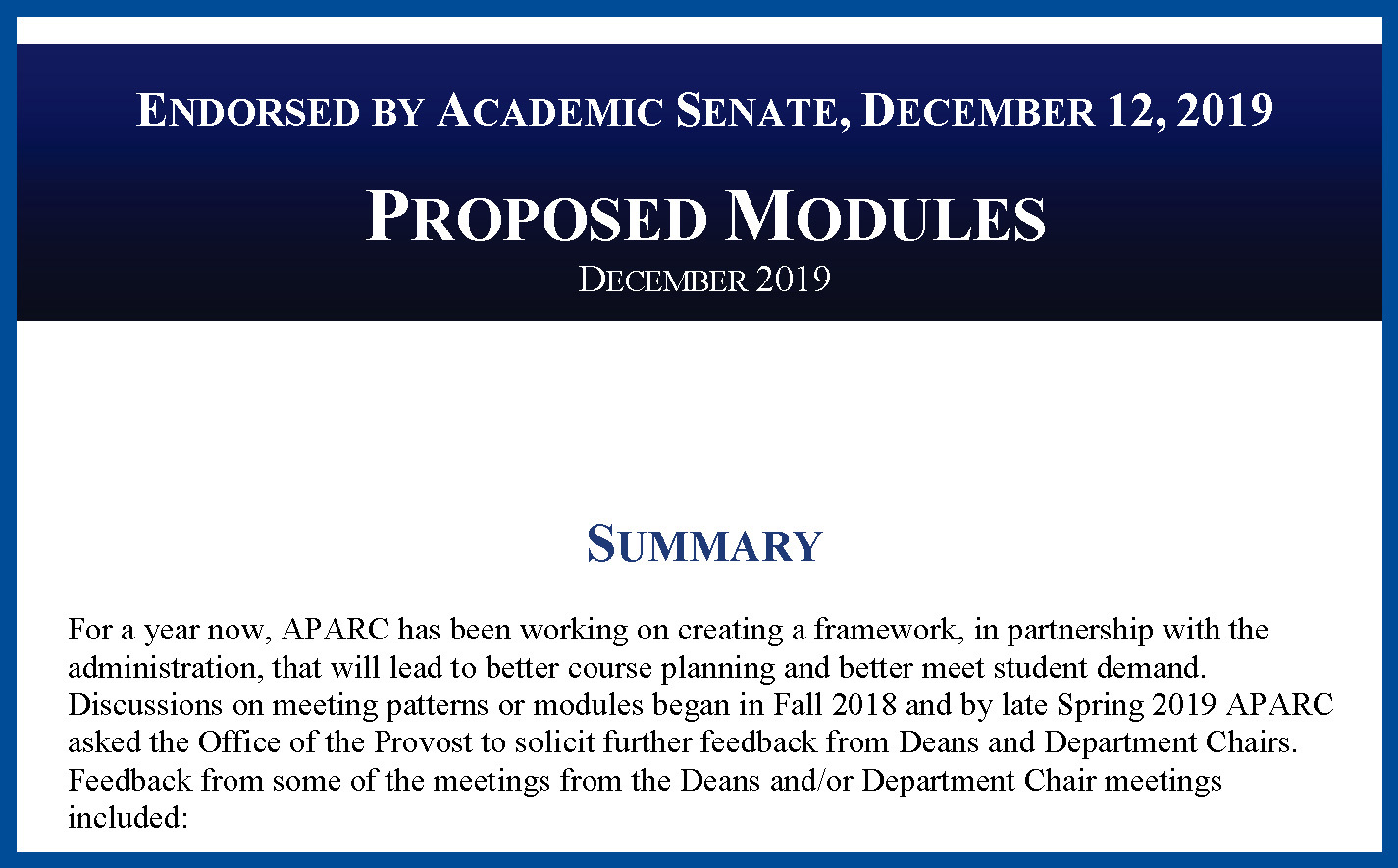 Academic Programs
Graduation Initiative 2025
One of 23 universities in the California State University (CSU) system, Sonoma State University is proud to fulfill CSU's ambitious initiative "Graduation Initiative 2025", aimed at increasing graduation rates for all CSU students while eliminating equity gaps.
» See how Sonoma State is achieving its Graduation Initiative 2025 goals.
Early Start Initiative
In addition to adopting CSU's Grad Initiative 2025, Sonoma State has also embraced CSU's "Early Start Initiative," which mandates that all incoming CSU students get the help they need in English and math before their first semester at college.
» See how Sonoma State's Early Start Program is greatly improving its student's college graduation rates.
Accreditation
Accreditation is academia's quality assurance system. In the U.S., private, non-profit accrediting organizations take on the herculean effort of accrediting schools and universities by evaluating their overall faculty, resources, curriculum, competency, and credibility. Sonoma State University is proud to be an accredited institution since 1969.
» Learn more about Sonoma State University's accreditation – 40 years and going strong.